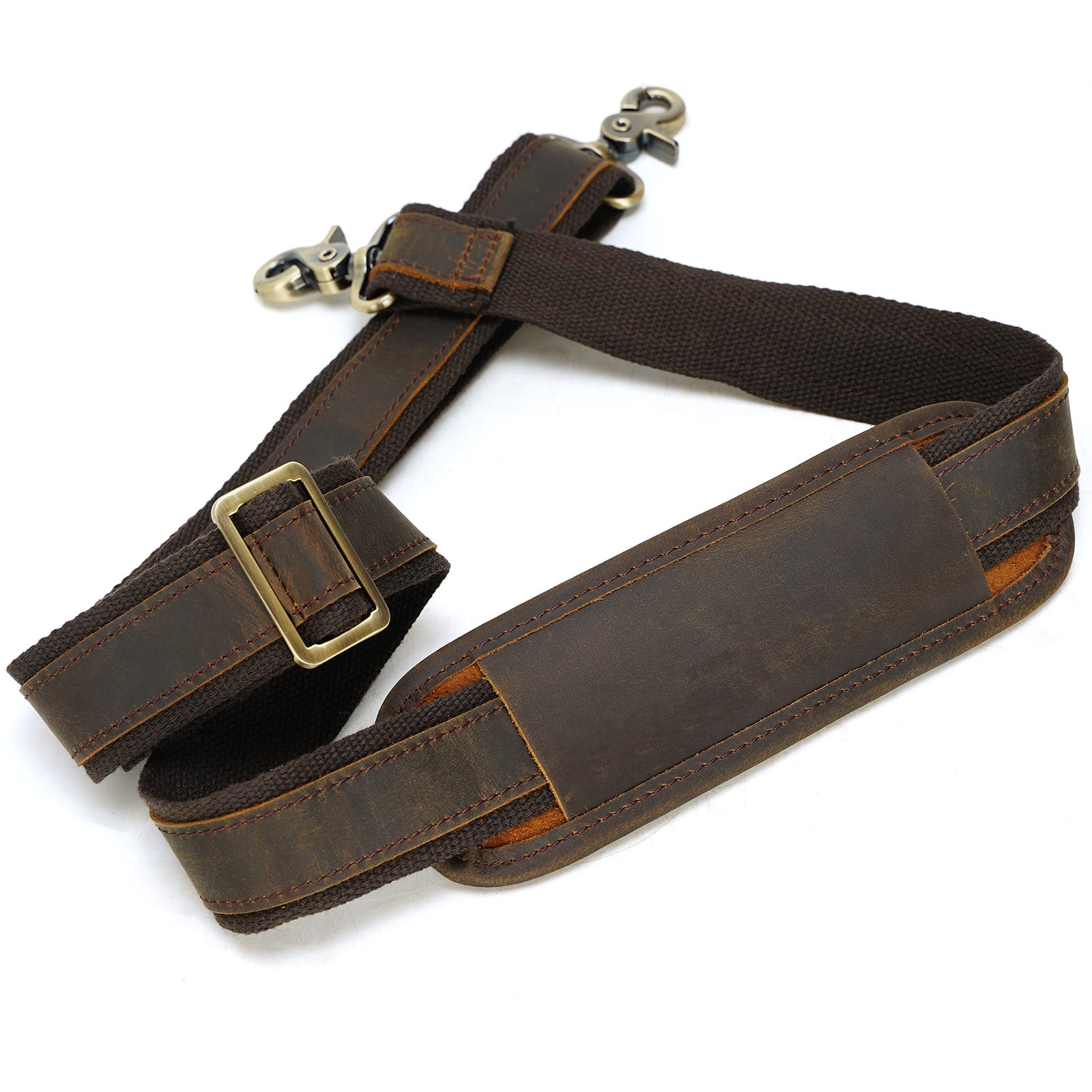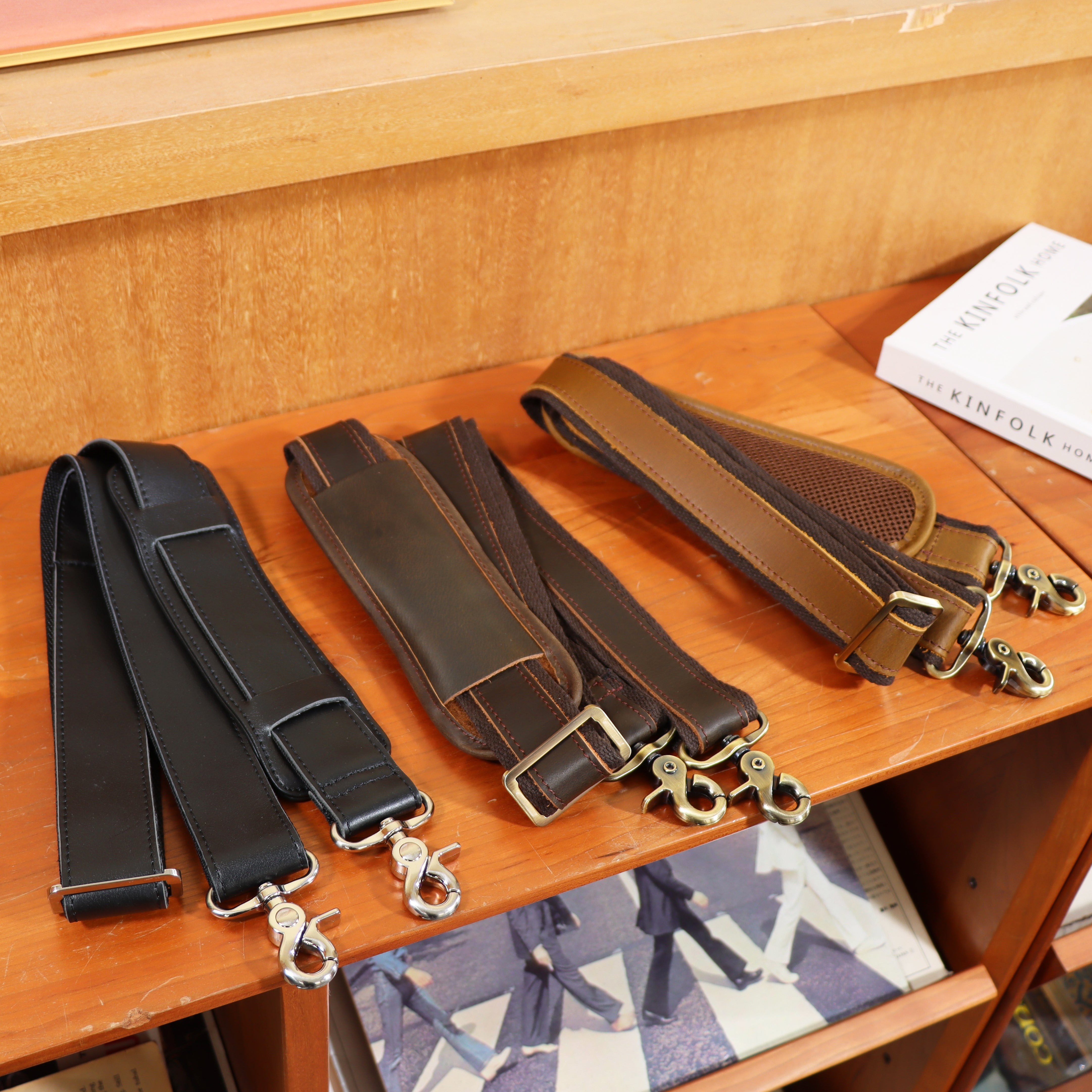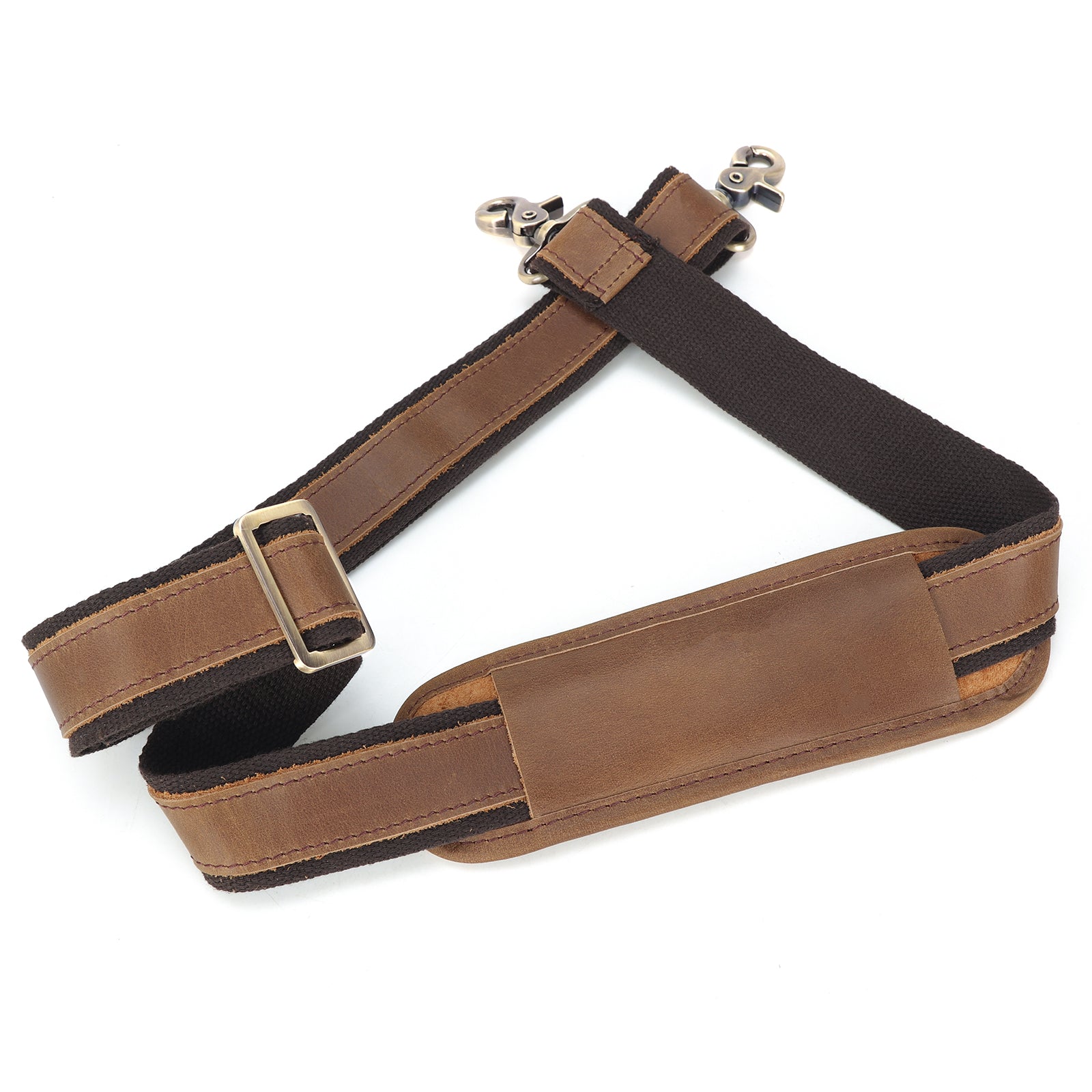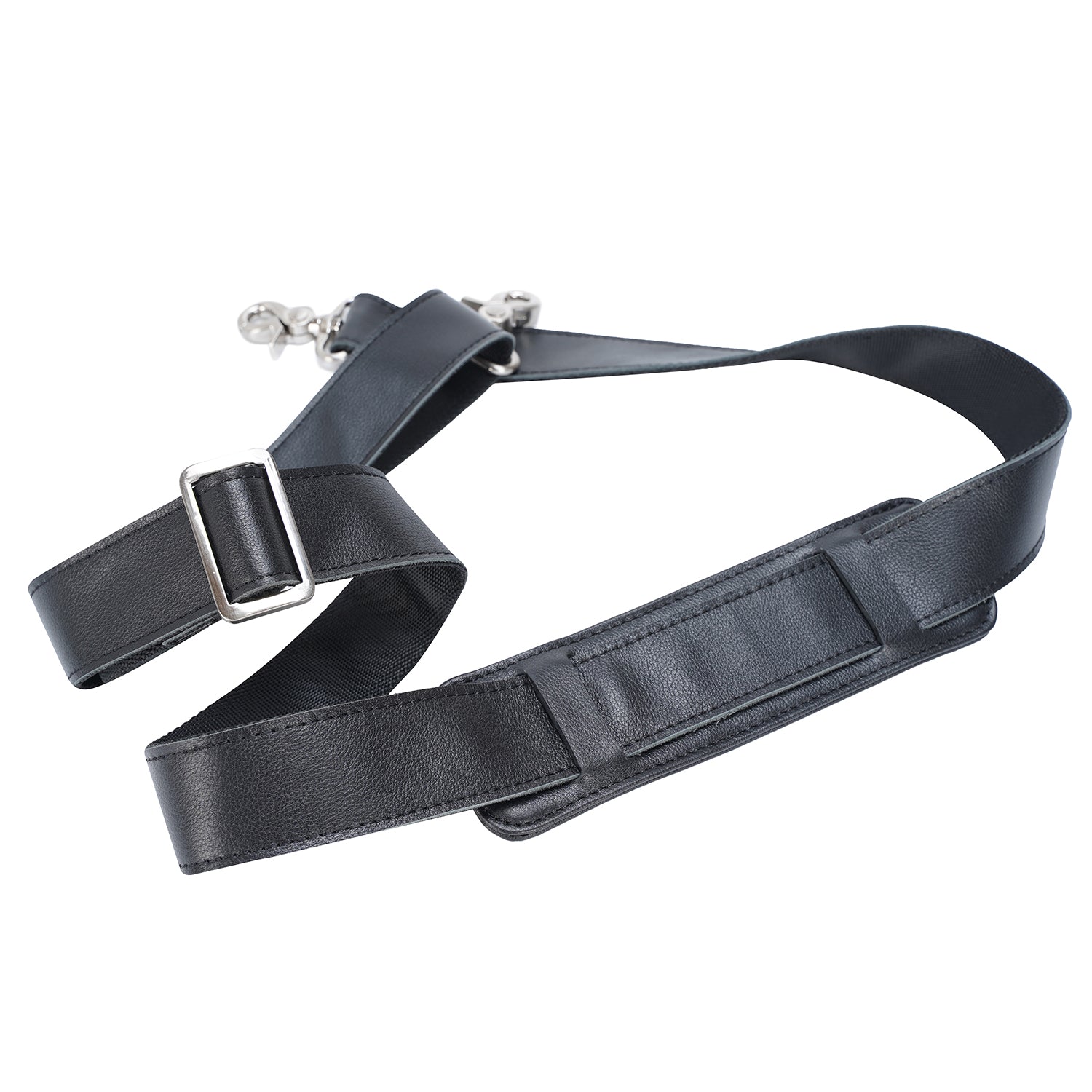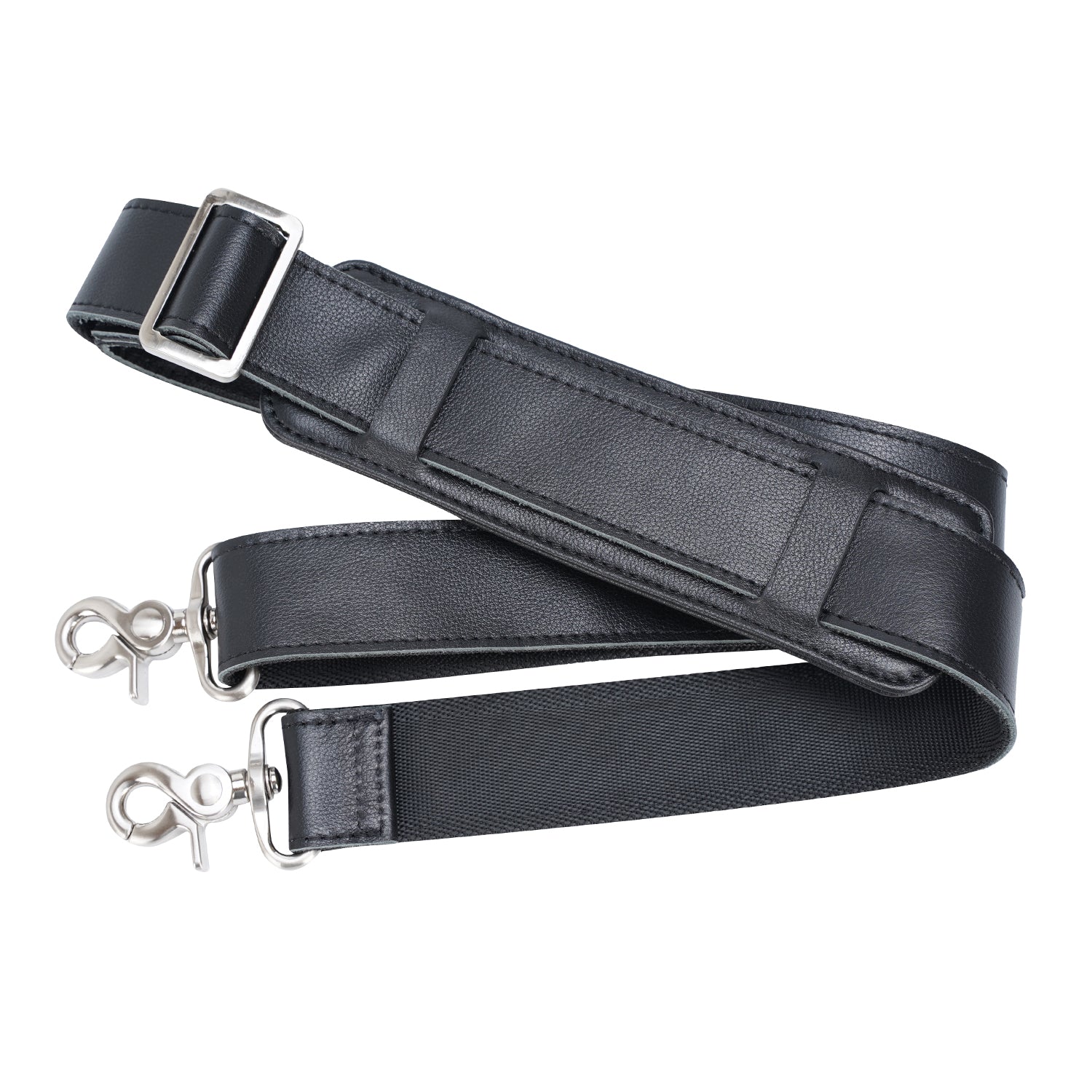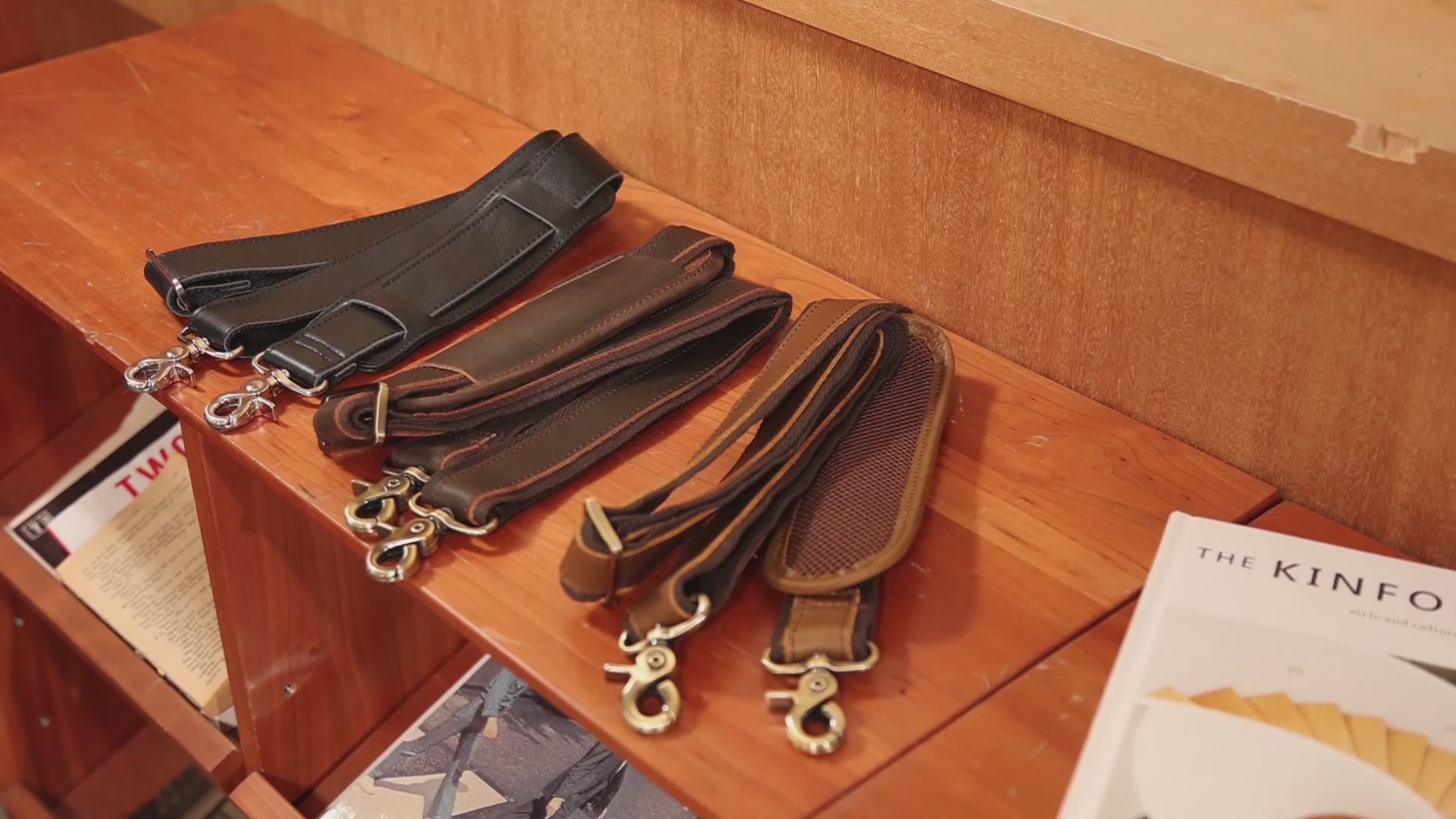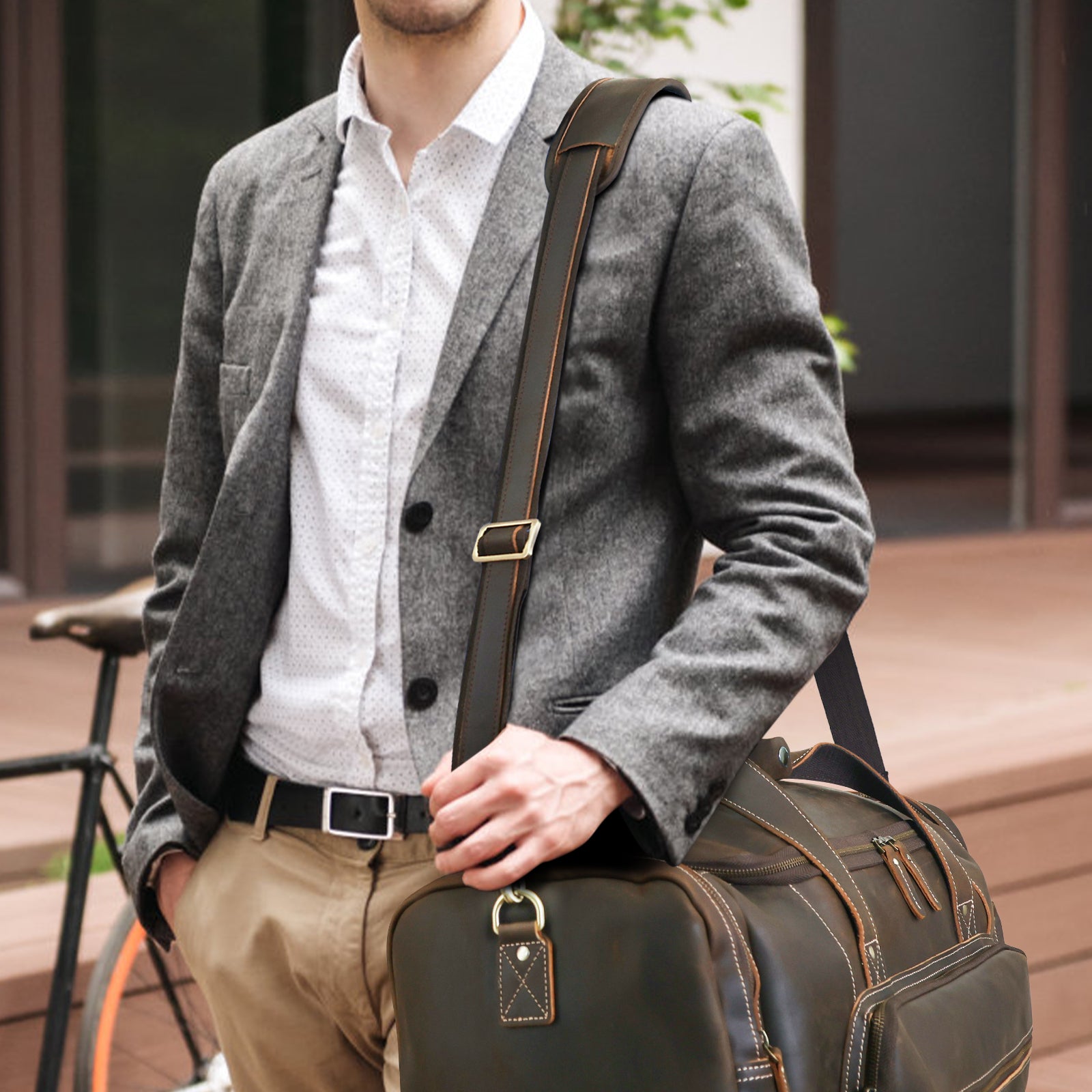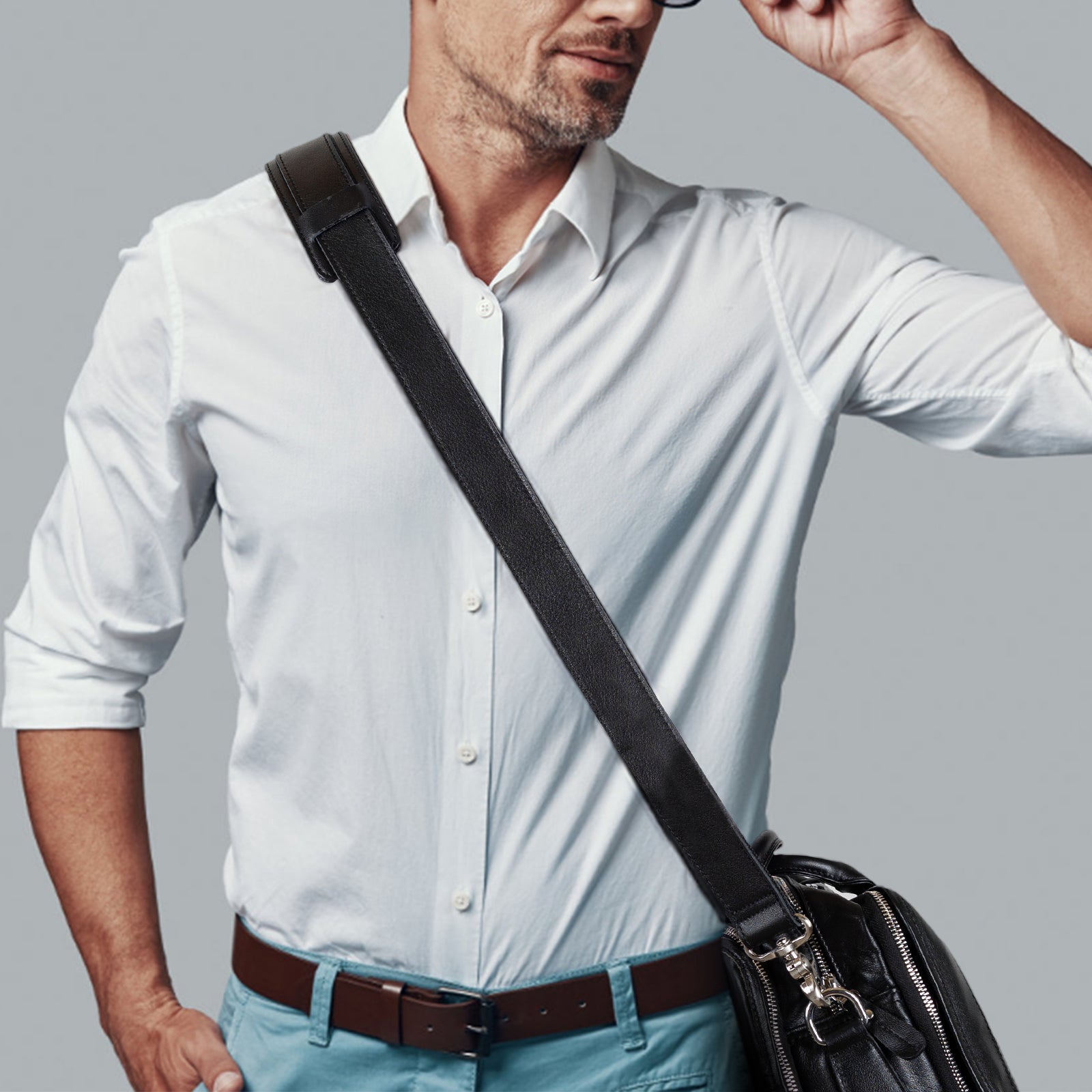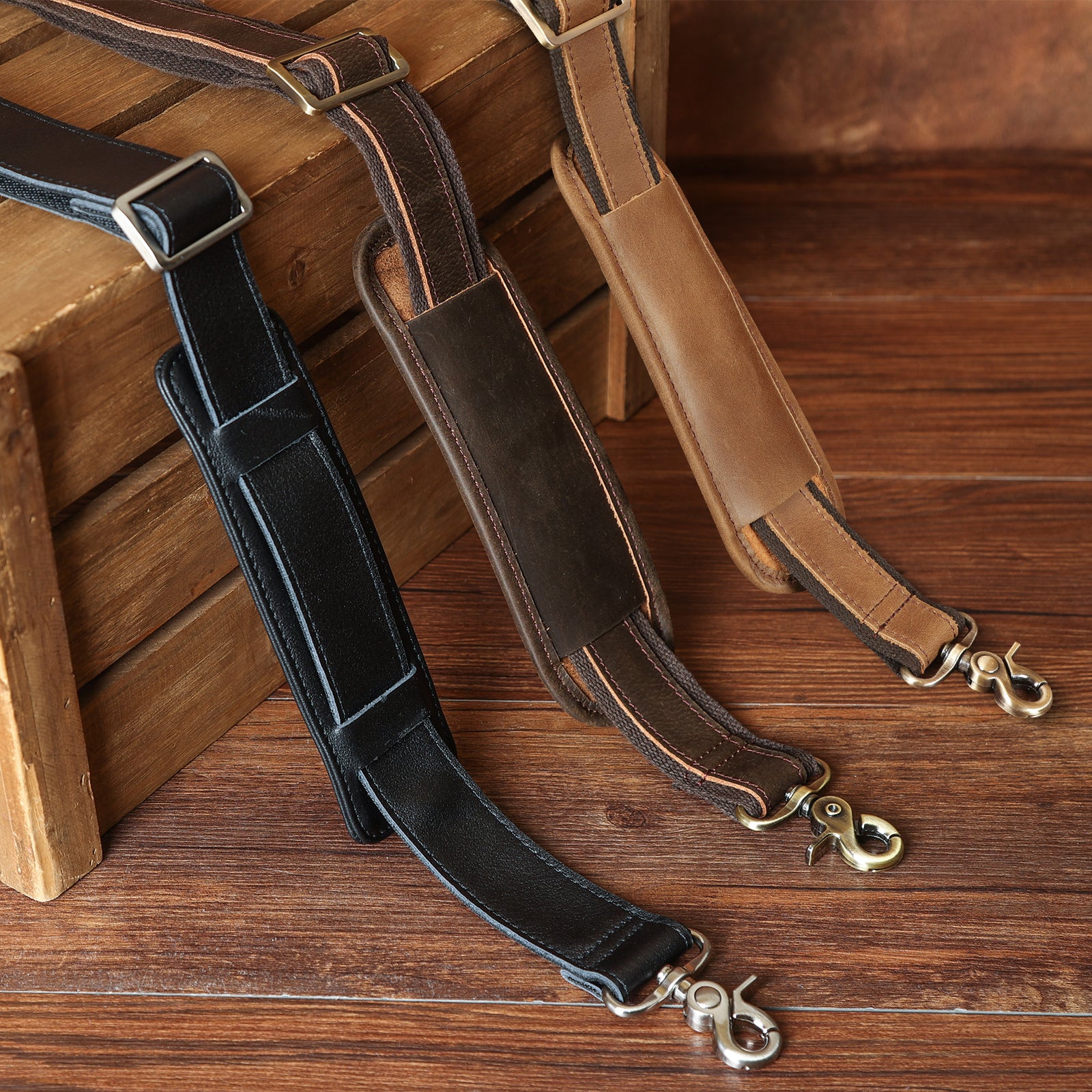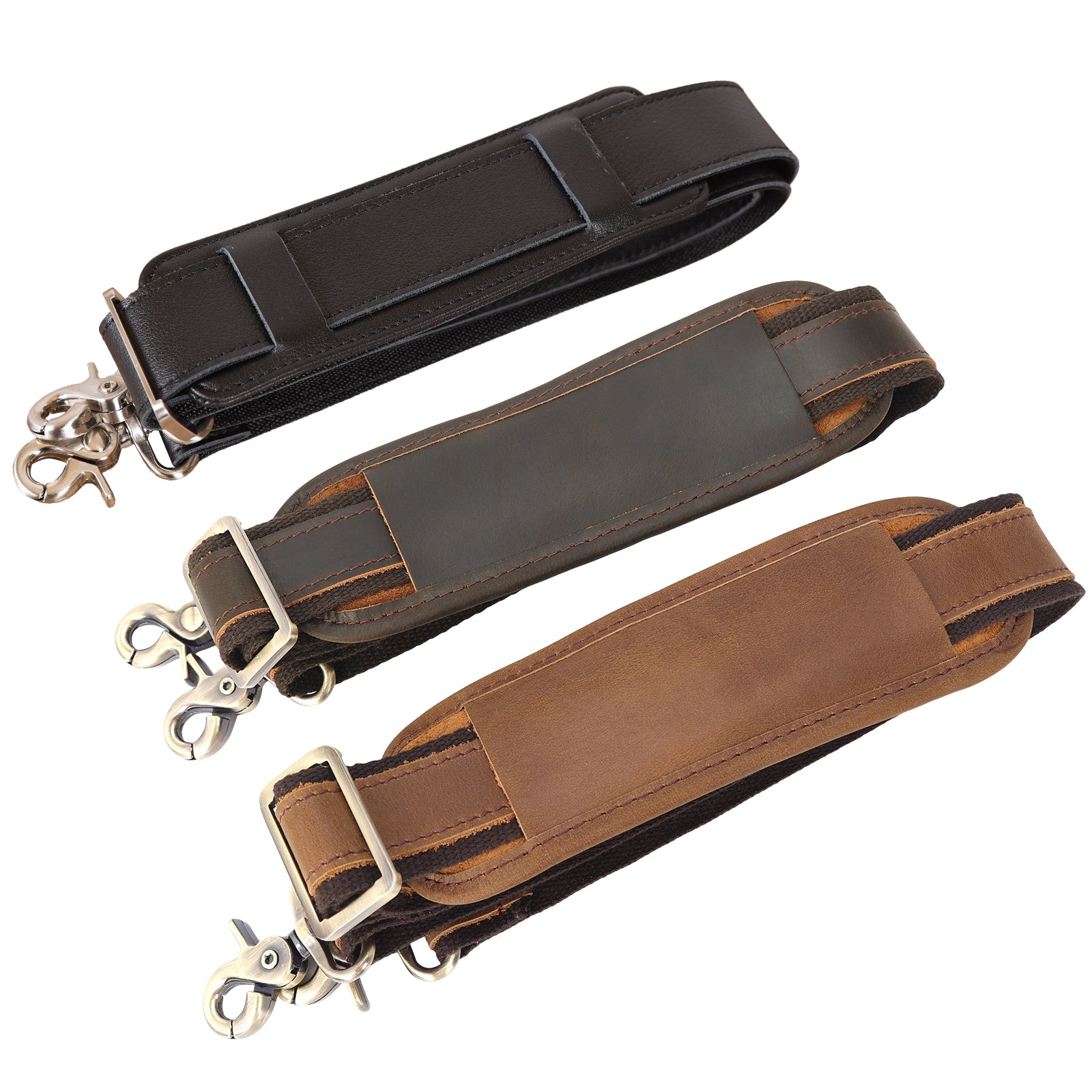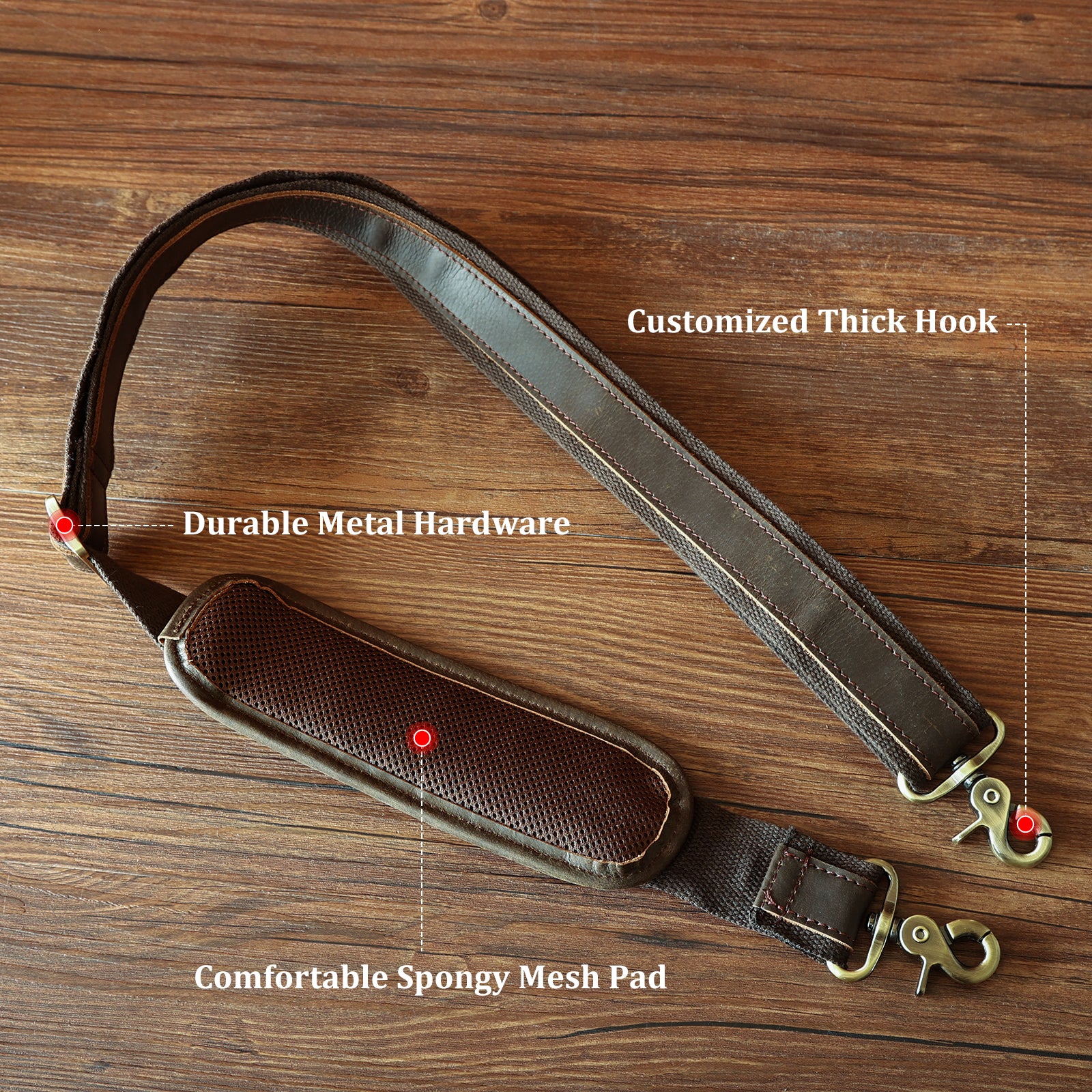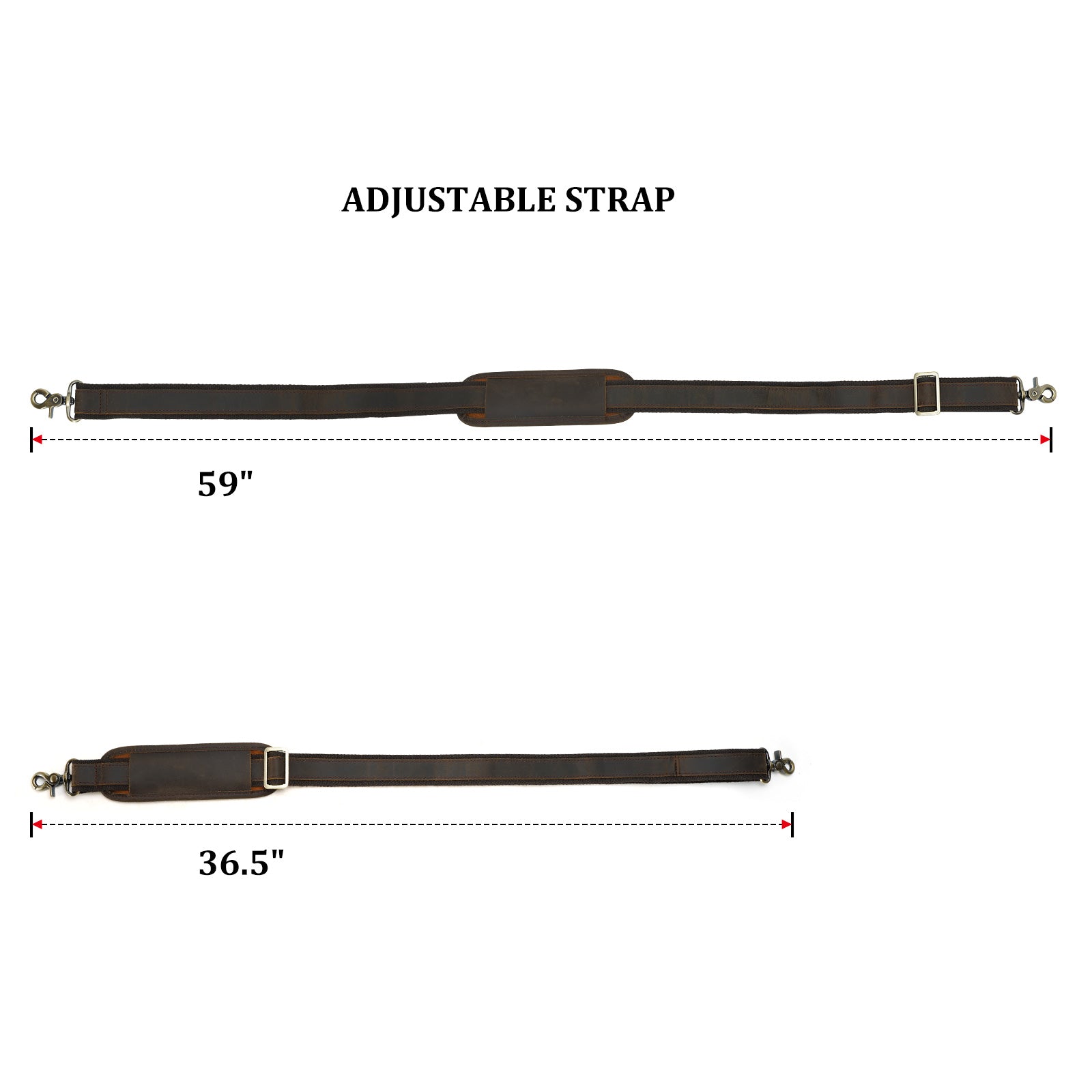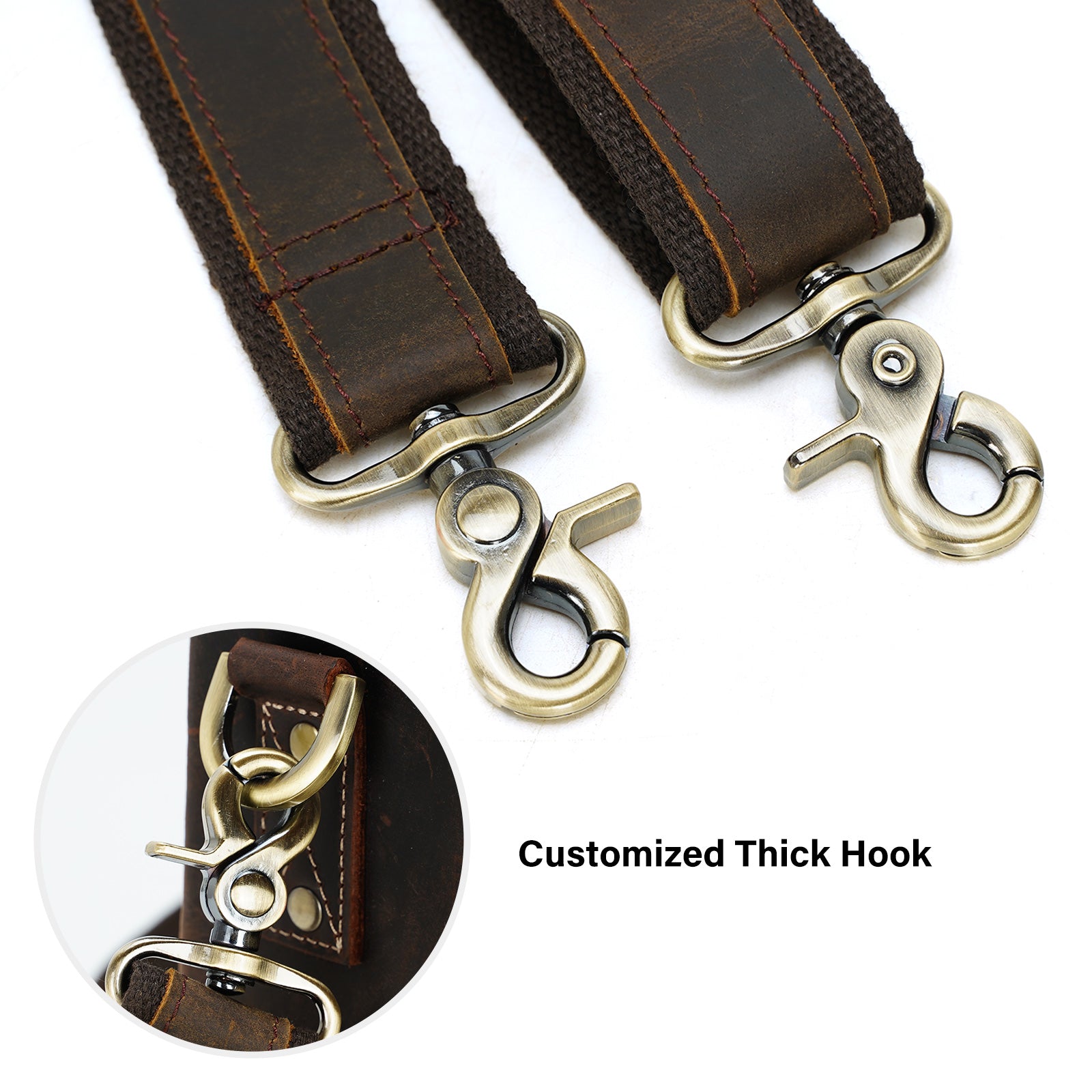 Polare Full Grain Leather Adjustable Replacement Shoulder Strap with Metal Hook for Briefcase Messenger Shoulder Duffel Bag
---
Material - Made with 100% Italian Full Grain Leather and customized metal hook.The strap is adjustable via sliding metal buckle on side to assure a perfect length according to your needs.
Perfect Replacement - Shoulder Strap suitable for those bags that have missing or damaged. For example luggage duffel bag, laptop case, briefcase, messenger bag, crossbody bag and other shoulder bag.
Adjustable Length - Adjust from 36.5" to 59"(included 2 metal hooks), weighs 0.5lbs. Can be adjusted freely for your demand.
Comfortable Shoulder Pad: Shoulder pad width 2.5", pad length 8.5", more comfortable to help you carry bag for long time.
1 YEAR MANUFACTURER'S QUALITY WARRANTY!!!! If you have any problem after purchase within 1 year,pls contact us:service@polareoriginal.com. We will try our best to support you.
Product details

- Style: Leather Briefcase/Duffle Bag Shoulder Strap(Universal)
- Material: Natural Full Grain Leather
- Color: Dark Brown/Light Brown/Black
- Adjustable Length: Adjust from 36.5" to 59"(included 2 metal hooks)
Ships Same Business Day, Delivery Time: Within 3-7 Business Day!

POLARE proudly offers FREE shipping on all orders to United States and Canada.
We will ship in same business day when get paid, The delivery time is within 3-7 business day!
Worth the price

I was pleasantly surprised with this item. I wasnt sure I wanted to spend nearly 3x the price for a replacement strap vs others, but im so glad I did. Perfect in every way, excellent quality, and came faster than expected. Love it

Thank you for your support.

Perfect but too heavy duty for my purpose

This shoulder strap has everything I wanted, right down to the hardware. It looks exactly as described. It's super strong and heavy duty enough to carry a fully-loaded toolbox. In fact you could pull-off the shoulder pad and use it as a leash for any K9 or very big dog. I'll never forget the day one of our mastiffs broke the hardware off a store bought leash and she was playing. Unfortunately, this shoulder strap is too heavy-duty to replace the one needed for a small messenger bag. We searched hard for a reason to keep it because it's so well-made using genuine (cow) leather and durable solid metal clips. Regrettably, didn't find a need to keep it. No stars deducted because I ordered the wrong item. Really deserves 7-STARS.

Thank you for your support.

Thank you for your support.

Better than expected

Looks great, functions great, it also adjustable so you can adjust to the perfect length for you.

Thank you for your support.

Great strap!

So many straps that I have for brief cases or duffel bags fall short in one aspect or another. This strap however, checks all the boxes. First off, the leather is so beautiful and such high quality, that the price for this strap is extremely reasonable. Next is the large and sturdy lobster-style clasps. These things not only look great, they work perfectly. Additionally, is the shoulder pad. It has just enough padding to make even heavy bags comfortable, and the material is tacky enough so that it doesnt slip on my shoulder, yet not so tacky that it sticks to my shoulder and doesnt allow for some slight adjustments while carrying. Last, is the adjustability. Its easy to adjust to virtually any length you may desire, and seems to lock in place very well despite how heavy the bag may be.

Im planning on replacing 3-4 of the current straps I have, with these. With the three 3 color options available, theyll look great with some of my existing bags.

Thank you for your support.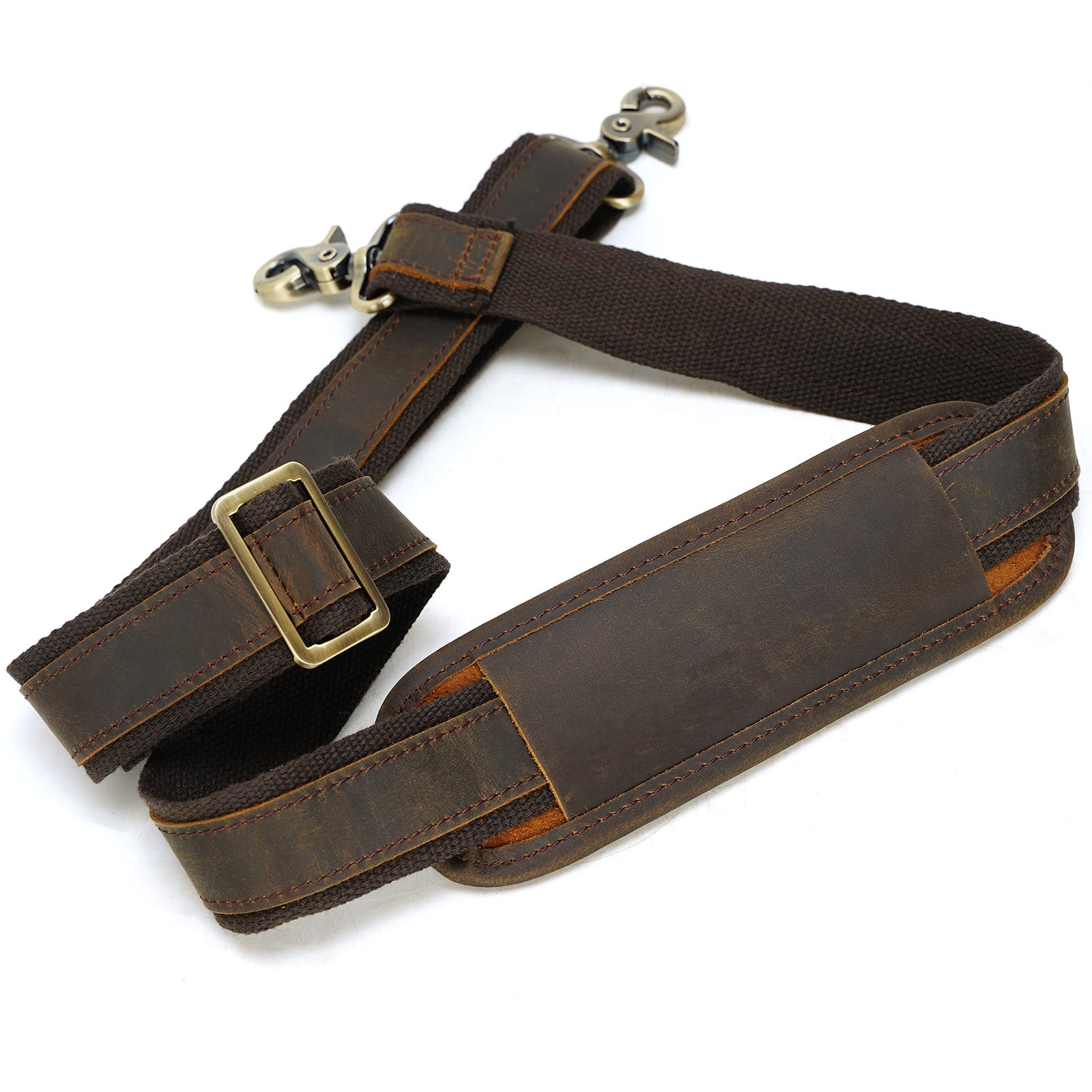 Polare Full Grain Leather Adjustable Replacement Shoulder Strap with Metal Hook for Briefcase Messenger Shoulder Duffel Bag
Sale price

US$28.99
Regular price
Choose options